Somehow, the term "a finger on the pulse" just doesn't quite cut it—when it comes to culture, it seems that Hiroshi Fujiwara is hardwired into the central vein of the cutting edge. This Japanese multi-talent not only served as a standout at the crest of the Harajuku street fashion wave but was also to be found in London at the height of the Punk scene, and in New York when Hip-Hop was first exploding. But of course, today Hiroshi Fujiwara is perhaps best known for his ultra-iconic design brand Fragment. Whether taking the lead as a designer, musician, producer, or collaborator, the creative's Midas touch for all things cool seems to know no bounds.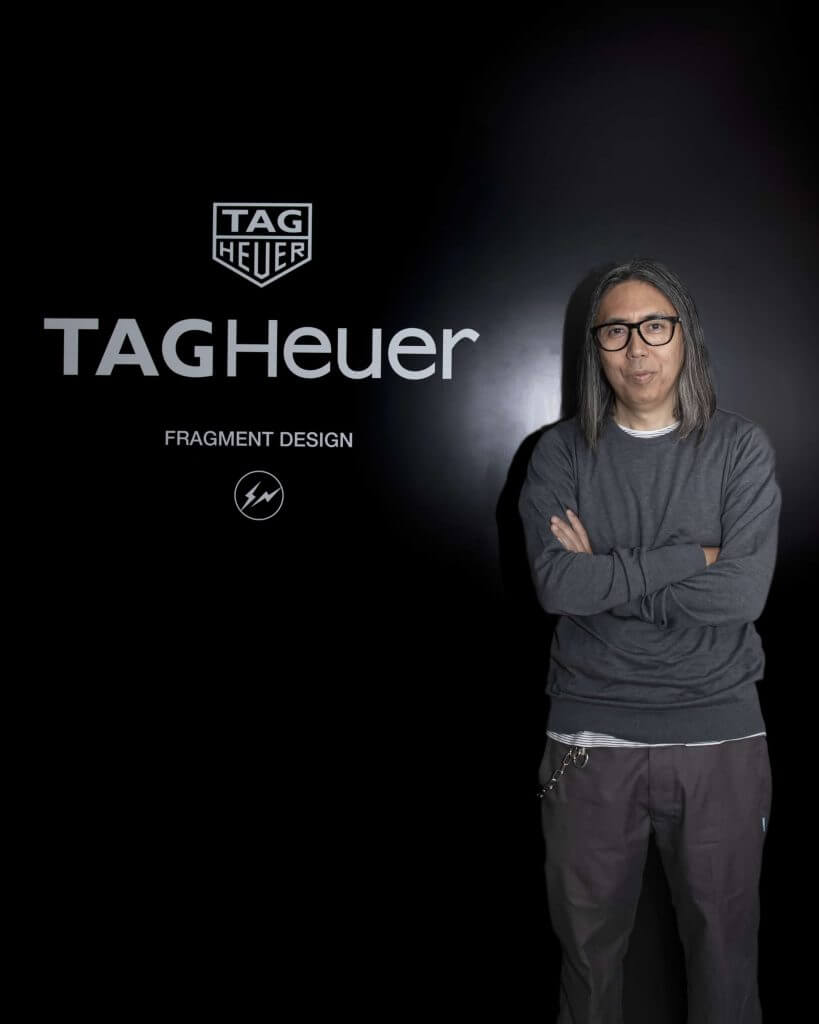 "I don't care to make a change. I'm not a guy who wants to control many things. I don't want to be the boss of a big company. I need freedom." – SSENSE interview with Hiroshi Fujiwara
From The Sacred to the Sublime
Hiroshi Fujiwara was born in 1964 in scenic and rural Ise, Mie. Just a stone's throw away was Ise Jingū, a Shinto shrine considered by many to be the most sacred in all of Japan. Yet, while this formative setting may have been tranquil, Fujiwara yearned for something more. Soon, the vibrant young creative would be in London, befriending anarchistic English impresario Malcolm McLaren—McLaren, at the time, ensconced with Vivienne Westwood—just as the city's era of Punk was hitting full swing. His other 1980s activities included immersing himself in the New York City music scene and taking American rap records back to Tokyo, where he served as a pioneer in introducing the Hip Hop genre to a Japanese audience.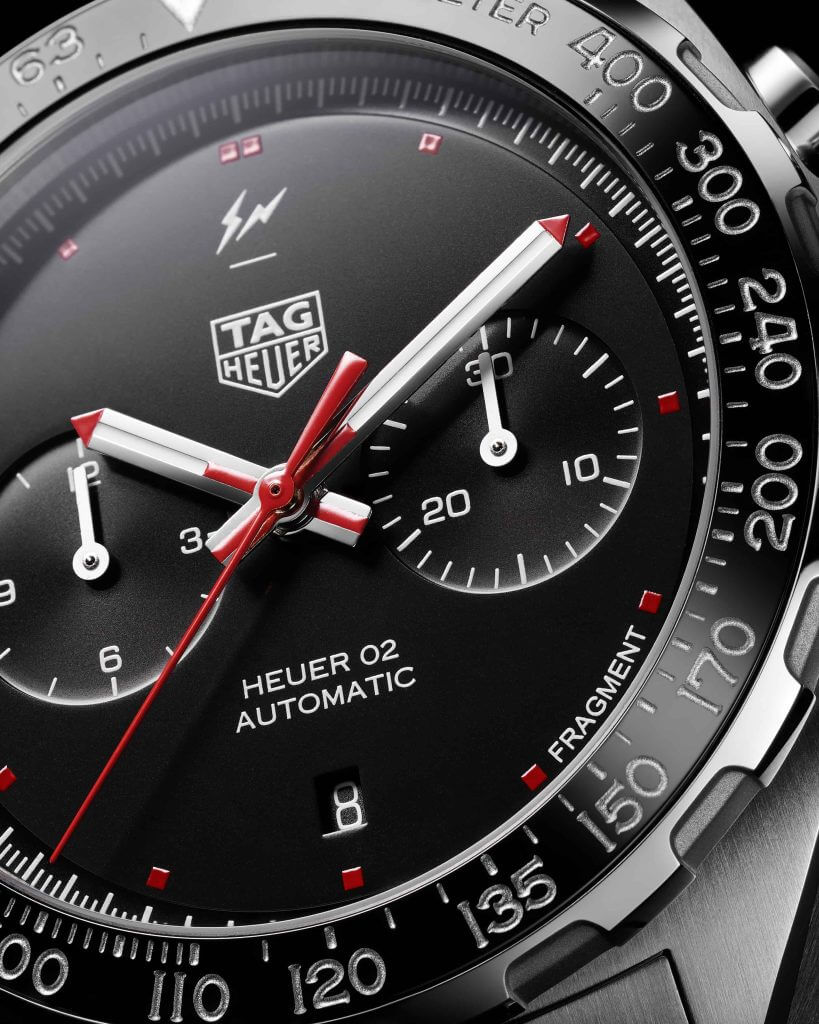 Of course, for this living cultural conduit, the next logical step was to enter the world of music. Fujiwara began producing with a specialization in remixes, and in the 1990s, formed a Hip Hop group called Tiny Panx. Not being a one-stringed-bow kind of creative, Fujiwara began working in media, too. First came a stint writing cult-status columns for Popeye Magazine, and soon entered into the digital domain followed, as Fujiwara broke virtual ground with online resource honeyee.com—pronounced by fans as "honeycomb." While today sees Fujiwara's focus more within the realms of fashion and design, his influence in musical spheres remains strong, whether he is designing guitars for Eric Clapton or being followed down Tokyo streets by an eager Kanye West—enchantingly, Fujiwara had no idea who Kanye was.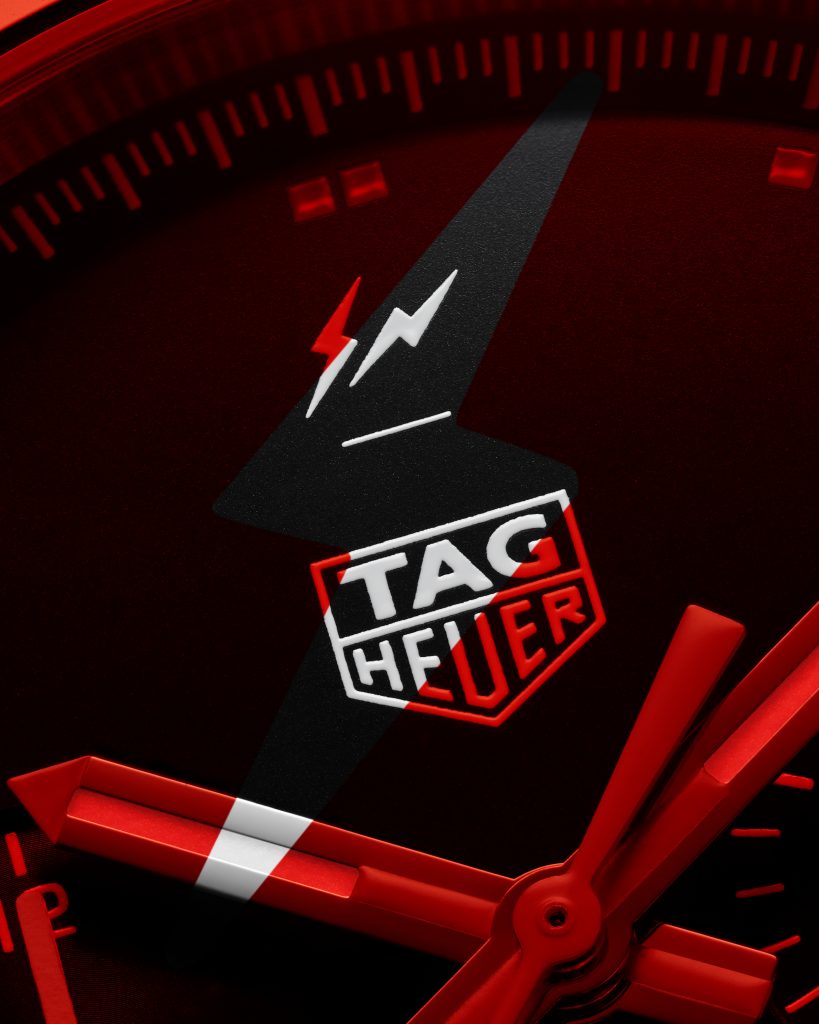 A Conduit Between East and West
Having become a master of introducing Western trends to the East, leveraging his international bevy of friends and contacts, it was time for Fujiwara to launch his first brand. In 1990, the graphic T-shirt label Good Enough was born—often abbreviated to GDEH—channeling a combination of surf and skate culture and Hip-Hop vibes. Because Fujiwara's reputation was so well established, he chose to launch the brand anonymously aiming to attract a broader audience than his dedicated niche following. The endeavor was a success, and his streetwear became the go-to look for those seeking new forms of self-expression. Appetite for the Good Enough designs was also heightened by his decision to release collections in limited drops, honing the businesses model that would later bring frenzied acclaim to UK brand Supreme.
Tomoaki Nagao, who had worked as Fujiwara's assistant, took inspiration from Good Enough and launched another trailblazing brand, A Bathing Ape, and friend Jun "Jonio" Takahashi, would go on to create Undercover. Meanwhile, Fujiwara was already onto the next project; having seen how brands were engaging audiences with collaborations in the US, Fujiwara decided to launch a collab-only fashion store in Harajuku. Ready Made opened its doors in 1993 and became a huge hit. With a cultivated skill for quitting while he was ahead, Fujiwara rode the Ready Made wave until 1999, before closing doors on the project and immediately setting into a new trajectory—in the form of Fragment Design.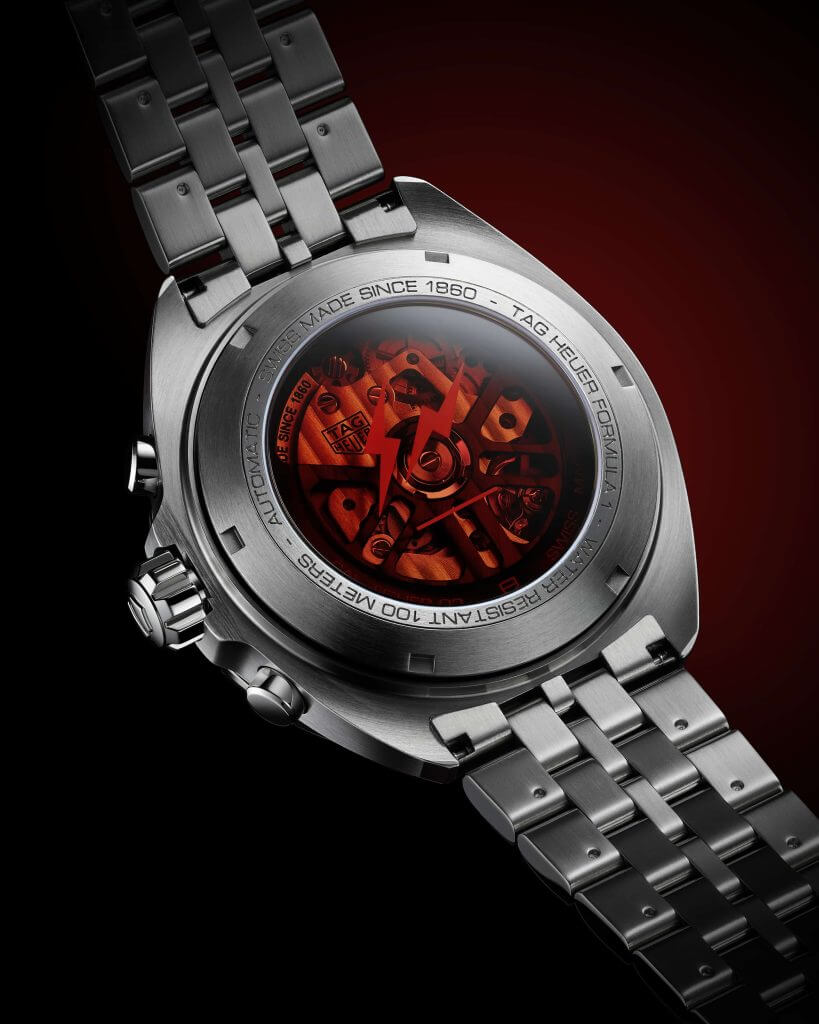 A Powerful International Influence: Hiroshi Fujiwara x Tag Heuer
Where previous projects had involved coordinating his own production, Fragment was different. Now a global icon, Fujiwara manifested a logo and aesthetic that could only be accessed through collaborations with established brands. Fujiwara's roster of big-name partnerships has included Levi's, Burton, Starbucks, Maserati, Beats, Playboy, Ramidus, and Pokémon. His fashion designs are so of-the-moment that they have even transferred into the digital realm, appearing in a Pokémon movie, and in Keanu Reeves-fronted game Cyberpunk 2077—the latter of which had a read-world collection to match. But, of course, his enduring collaboration with Nike has become the most notorious, including the ultra-limited off-shoot footwear project HTM, which is the brainchild of Fujiwara, designer Tinker Hatfield, and Nike CEO Mark Parker.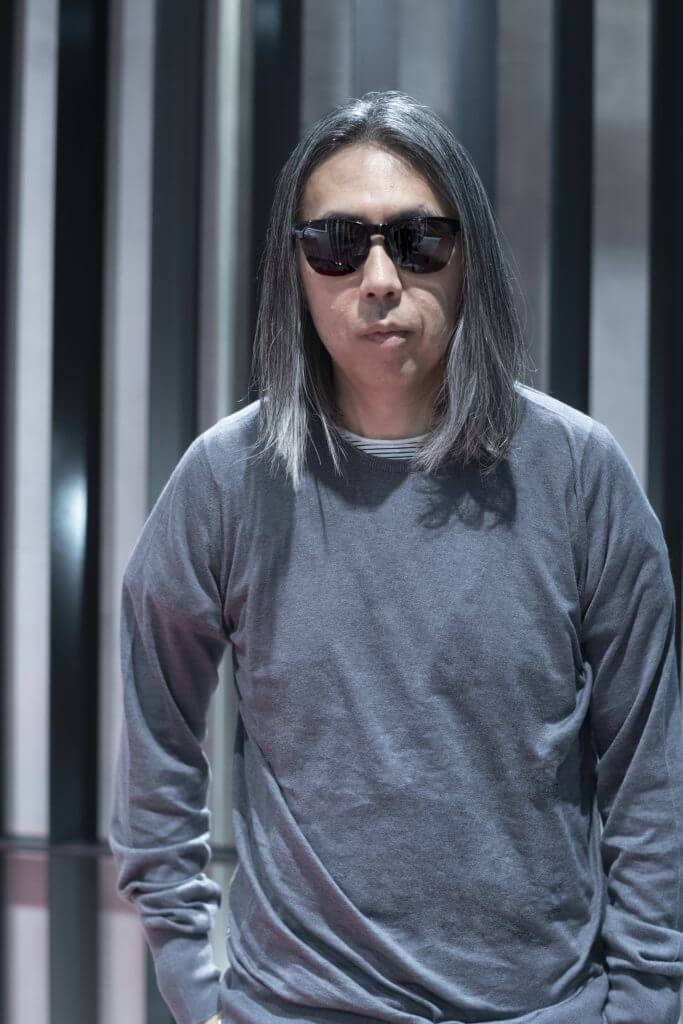 In 2020, Fujiwara partnered with Tag Heuer for Tag Heuer x Fragment Design Calibre Heuer 02 Automatic Chronograph Reference CAZ201A.BA0641. The joint effort between the two brands made a bold reinterpretation of TAG Heuer's unmistakable engine hustling roused C-case models from the 1960s and 1970s, a case shape likewise found in TAG Heuer's present-day lineup. According to the legendary creative, Fujiwara explained: "Redesigning this TAG Heuer chronograph timepiece gave me the opportunity to use an existing legacy to create a new one. I gave the design a modern and exceptional flair with the red case back, which reflects one of the brand's logo colors and also gives it a completely new and evolved character".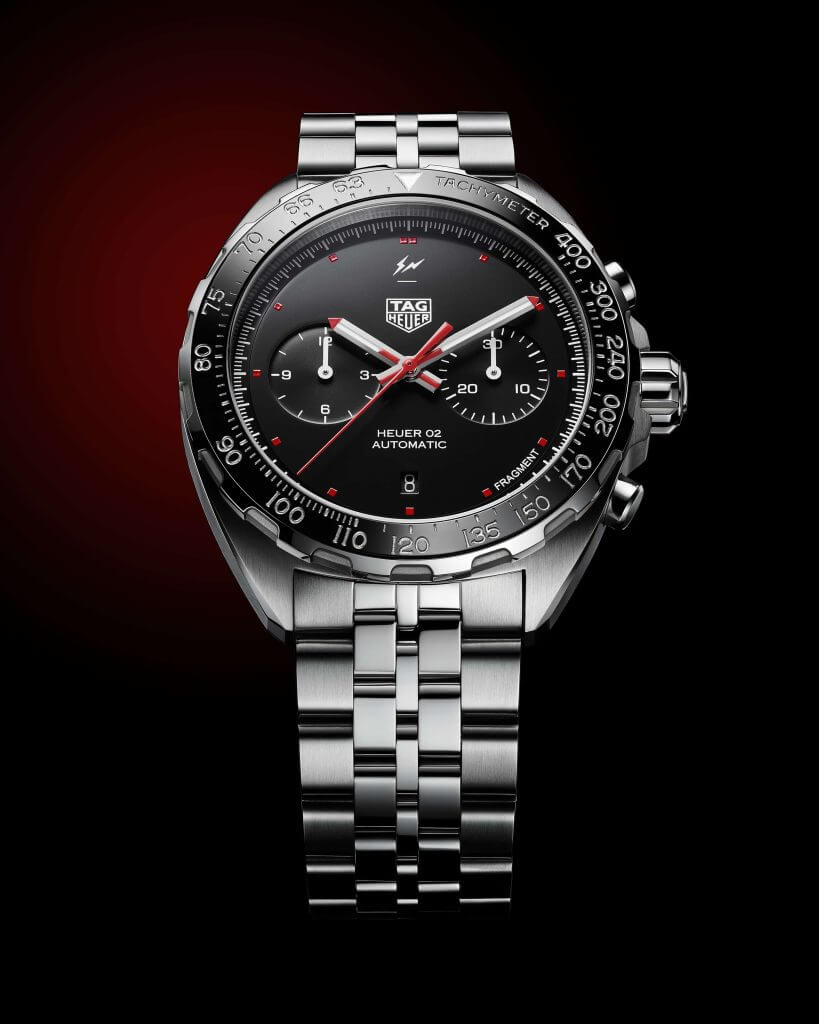 Perhaps Fujiwara's most inspired input to the realm of footwear—beyond iconic design—was to lead the charge that reawakened the world's love for retro kicks. He encouraged Nike Japan to bring back the Dunk and the Air Force 1 when such timeless designs were all but forgotten. The original Jordan sneaker was reanimated as the now-legendary Fragment Air Jordan 1. When the new version was released in 2014 at Fujiwara's POOL Aoyama pop-up store, more than two thousand Tokyo hopefuls lined up to try and snag a pair. Through such feats, Fujiwara serves as the facilitator of a unique dialogue between international brands and trend-setting Japanese consumers. His synergistic presence is immortalized in the cultural crossover hit movie Lost In Translation, which saw Fujiwara make a cameo appearance in a Tokyo nightclub for his friend, director Sofia Coppola. Immortalized or not, like any good Godfather, Fujiwara knows there is still more extraordinary work to be done.