What could possibly marry the exciting folklore of the old American West with an ancient Japanese concept employed by Zen monks? Through a fascinating collision of inspirational origin, the Crafted Heritage Collection from Tokki Project achieves just that! These beautifully crafted, hand-finished calfskin watch straps will surprise and delight the wearer as they slowly evolve over time. Discover a high-quality and traditionally made watch strap that was created to share your destiny. As you grow richer along life's journey, your Crafted Heritage Collection watch strap will do precisely the same. Let the watch strap you choose to accompany your favorite timepiece reflect the wisdom and experience you accumulate through life.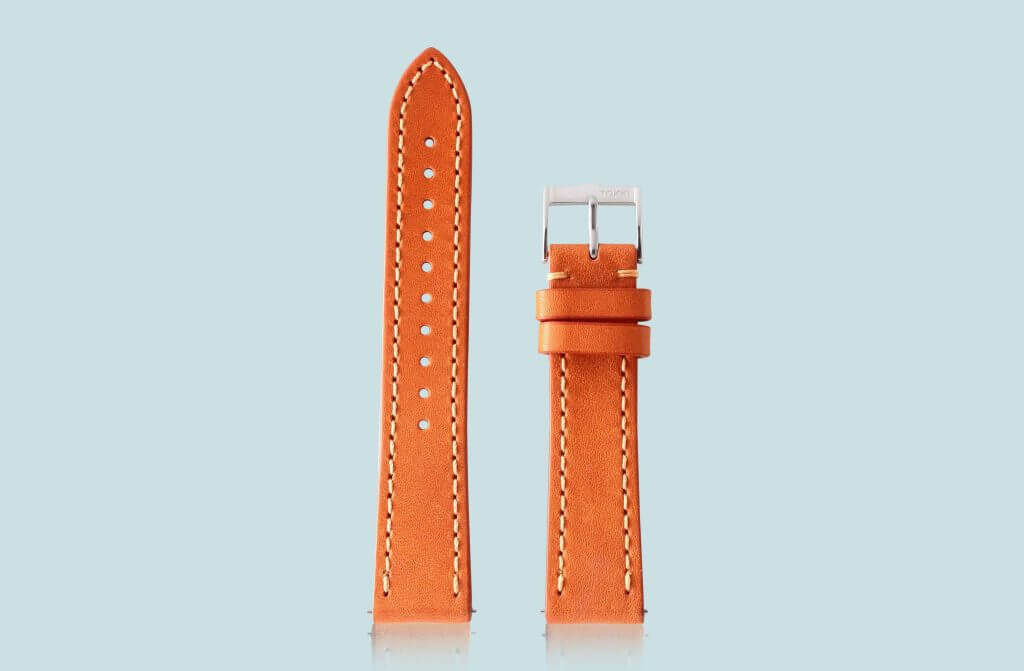 Fine Saddle Leather, Inspired by the Old American West
Few thoughts could be more stimulating than those of the exhilarating experiences of bold adventurers of the American frontier. You likely imagine romance and anarchy – tantalizingly fed by the history and mythology that inspired Wild West cinema. With the watch straps featured in the Crafted Heritage Collection, we invite you to channel your inner cowboy! This finely-hued collection is crafted using the very leather treatment technique used in the saddlery of the Old American West. High-quality hides are buffed to a smooth finish, before the application of a special type of wax. This natural treatment provides incredible durability while conditioning the leather for the wearer's ultimate comfort.
What makes this type of saddle leather so uniquely celebrated is the incredible way it ages over time. Friction, folds, and scratches to the leather result in a transformation of the leather's color and appearance. Gradually, a gorgeously vintage-looking, rustic kind of aesthetic emerges. In addition, this traditional artisanal leather preparation method calls for full-grain leather – the strongest and longest-lasting grade of leather produced. Between the ever-intriguing way that this type of leather changes with wear, and its ability to effortlessly endure heavy use, there could be no better material for an intrepid enthusiast seeking elegant watch straps!
A Cultural Collision, With The Japanese Concept Of Wabi-Sabi
It might seem strange to combine the concepts of the old American West with the Japanese idea of Wabi-Sabi but rest assured that all will come clear. Put quite simply, the English language lacks the perfect vocabulary to translate Wabi-Sabi, and yet the term could not be more fitting for the Tokki Project Crafted Heritage collection. Wabi-Sabi is a complex and far-reaching idea but can be summarized in approximation as a life view that calls for the acceptance of transience and imperfection. Hundreds of years ago, Japanese nobility began to view Wabi-Sabi as vital in the quest towards satori, or enlightenment. This philosophy sees wisdom in natural simplicity and focuses on celebrating the way things are, rather than losing the present self to thoughts of how things should be. We are sure you will agree – the seven aesthetic principles necessary for achieving Wabi-Sabi capture the evolutionary properties of the leather used in the Tokki Project Crafted Heritage Collection perfectly.
Kanso: Simplicity
Fukinsei: Asymmetry or irregularity
Shibui: Beauty in the understated
Shizen: Naturalness, without pretense
Yugen: Showing more by showing less
Datsuzoku: Transcending the conventional
Seijaku: Energized tranquility
An Evolving Tokki Project Watch Strap That You Will Love To Wear
The thin and comfortable premium leather watch straps within the Crafted Heritage Collection are made for a luxurious and easy-wearing experience. An exclusive range of six colors each features complimentary contrast stitching and your choice of either a black PVD or silver tang buckle. Whether you prefer a natural shade such as Crafted Heritage In Brown Cider, or the modern appeal of colors such as the Crafted Heritage in Olympic Blue, your taste and style are bound to be matched. In addition, each watch strap from the collection features time-saving quick-release spring bars for a cowboy-ready level of convenience! The heroes of the Old American West believed that pushing new frontiers was their manifest destiny, while practitioners of Wabi-Sabi believe in experiencing life from a place of authenticity – entirely in the moment. So, could it be that a watch strap from the Tokki Project Crafted Heritage Collection is your manifest destiny, offering an authentic watch-wearing experience that will be second to none?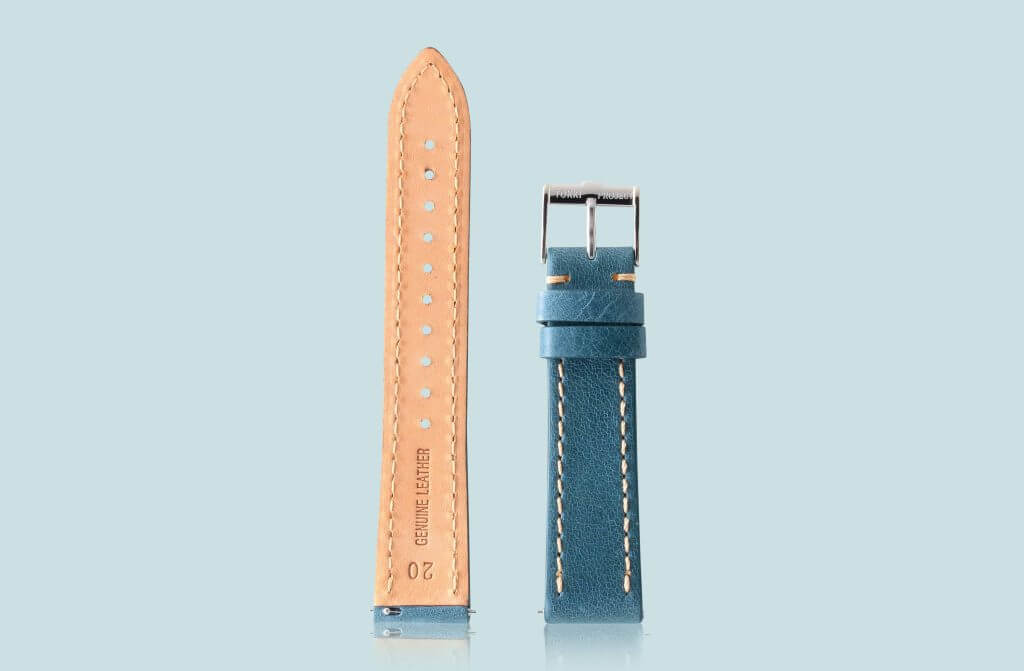 To learn more about Tokki Project watch straps and their collection, visit their site here.