Some watches are destined for the refined and discerning horological connoisseur, while others are created for those who prefer their timepieces with a dash of spice, a splash of exuberance, and just the slightest twist of controversy! If you consider yourself a purveyor of the latter category, then the catalog of Romain Jerome may well whet your whistle. Known for off-the-wall design and the harnessing of extraordinary materials, the thematic masterpieces of this brand are likely to set the Spidey senses of eccentric collectors tingling—doubly so for those actually in the market for a Spider-Man watch! Yes, it's safe to say that the creations of Romain Jérôme are as varied in inspiration as they are forged in fascination. Here, we'll dive into the details of some of the most exciting timepieces that have been delivered by this unusual, adored, and polarizing brand.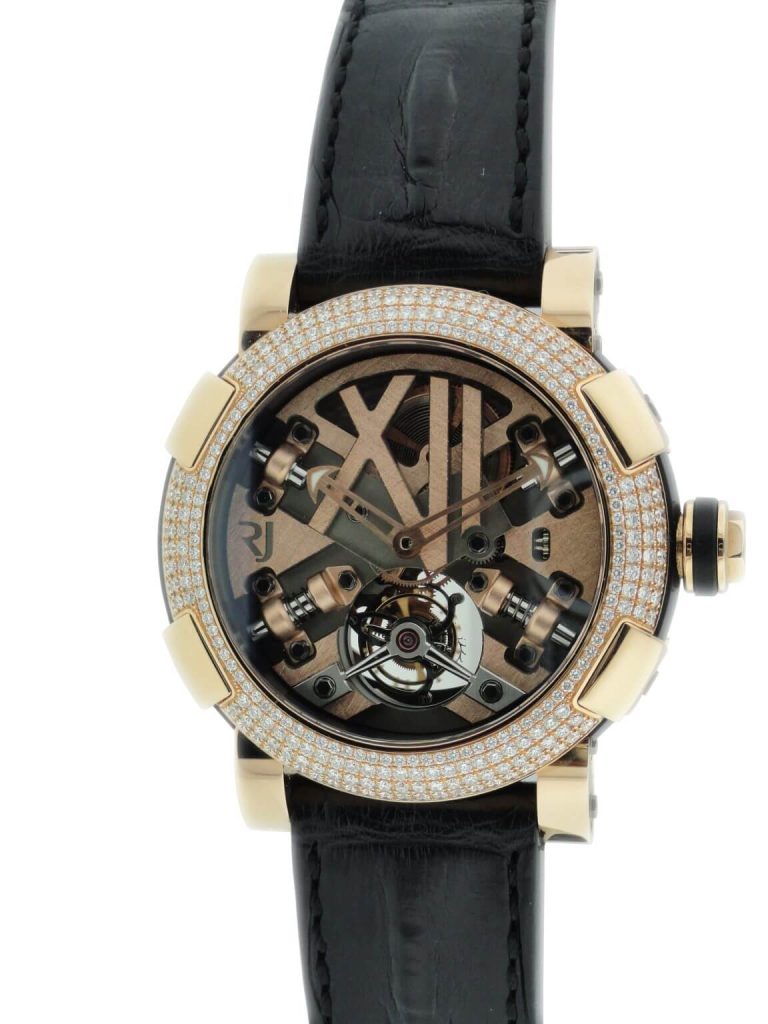 Deciding to Court Quirkiness
Founded by Alain Bajulaz in 2004 and named after his two sons, Romain Jérôme did not initially strike out as the colorful and curious brand it would later morph into. Its first turn at watchmaking was, in fact, a golf watch—inspired by Bajaluz's passion for the sport—which, while not particularly revolutionary in terms of design, featured an intriguing complication that counted its wearer's strokes on the course. Interesting, perhaps, but not a master-hit. It was actually the arrival of CEO Yvan Arpa, who took to the brand's creative helm in 2006, that saw Romain Jérôme transform into the iconic creator that so many watch enthusiasts know and love today.
The first thing Arpa did—beyond laying that golf-themed watch to rest—was stir up a storm in horological circles with the controversial Titanic-DNA timepiece. Beyond bold design and an entirely unique movement, this wristwatch made use of acquired steel from the actual sunken vessel within its various component parts. While some considered the watch to be of questionable taste, it made a big splash wherever it was received. The watch remains a lure for constant intrigue and even features in Cristiano Ronaldo's luxury watch collection.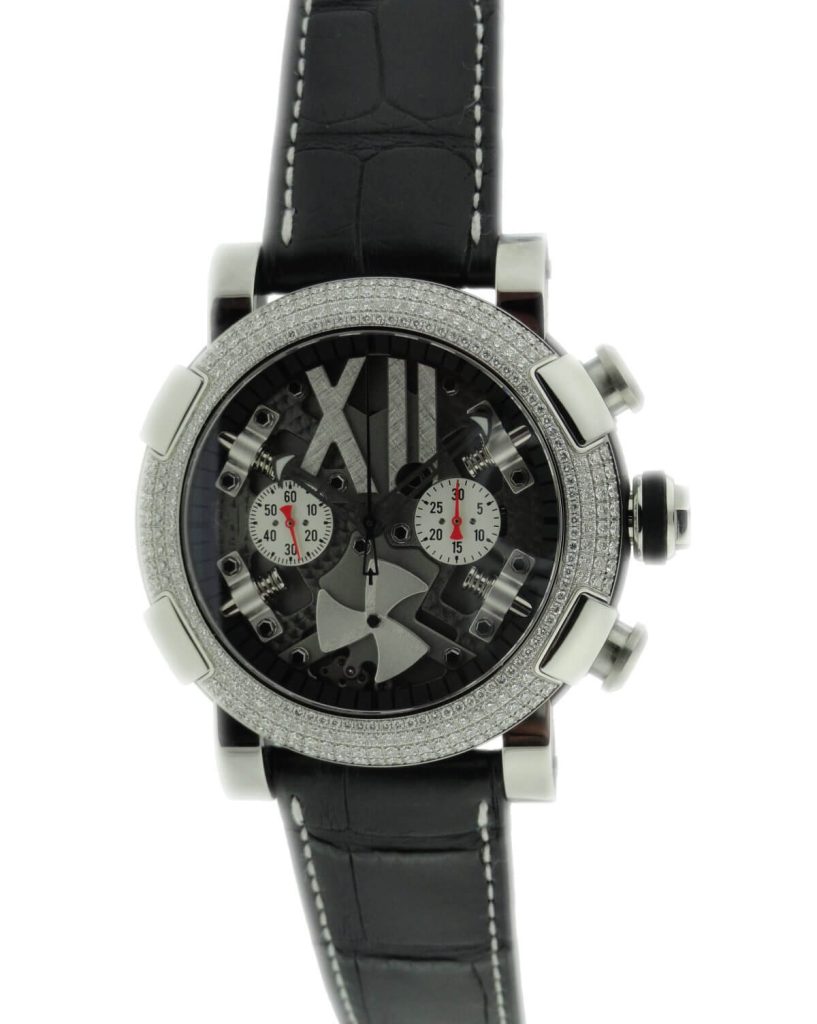 A Satisfying Selection of Surreal Romain Jerome Timepieces
The trajectory of Romain Jérôme can undoubtedly be described as laced with drama, and the departure of Arpa and the arrival of Manuel Emch—of Jaquet Droz fame—was fittingly colorful. Arpa's goodbye gesture was a lawsuit, and Emch initially turned down the position before temptation got the better of him. Perhaps, however, this stormy repetition of rites of passage is what gives Romain Jérôme its unique flavor. As many often comment, it may also be the brand's lack of historical legacy that gave it free rein to roam so far from the beaten path. Whether created on the watch of Arpa, Emch, or later Marco Tedeschi, the timepieces are what truly matter, and here we find some true treasure. Running with the DNA notion conceptualized through the Titanic wristwatch, Romain Jérôme took this idea further with watches that incorporate real moon dust and metal harvested from the Apollo XI spacecraft—which, to great fanfare, the brand purchased for hundreds of thousands of dollars. The 2010 Romain Jerome Eyjafjallajökull DNA wristwatch comprises ash and rock from the namesake Icelandic volcano that caused global chaos in the very same year as its spewing disrupted air travel. Even the Tattoo-DNA wristwatch takes a spectacularly creative direction on behalf of those who can't get enough of the inked aesthetic with a hand-tattooed strap.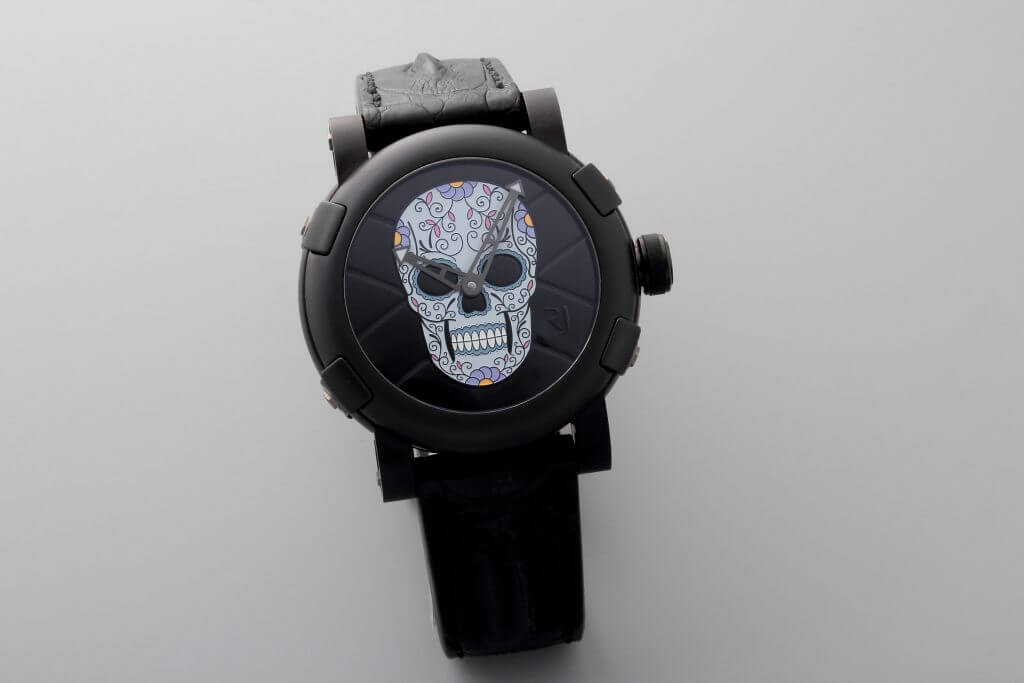 A Diverse Offering Fit for Contemporary Culture
Many Romain Jérôme watches draw on the elements of culture that tend to make us all the most excited. While comic books and Star Trek might not be considered the epitome of taste, there is no doubt that they send plenty of pulses racing. No surprise, then, that a successive selection of Batman-themed watches—from the Batman-DNA Gotham City to the more recent Joker and Two-Face themed Arraw watches—or the Spider-Man themed tourbillon-enhanced indulgences have been united with plenty of pulse-points. Among those whose dreams are always spent among the stars, the unquestionably iconic side-reading Spacecraft watch, or the dual-display Moon Orbiter tourbillons are likely to tickle the fancy. For those who just like a hearty dose of die-hard pop-culture, Romain Jérôme's Día de Los Muertos or Space Invader offerings may well elicit a squeak. Of course, there is also no escaping the reality that most watch brands who like to explore such overtly geeky themes—of which, some might argue, there are disappointingly few—tend to cater more to a male market. In this area, Romain Jérôme also breaks with convention. The brand's Arraw Star Twist models are simultaneously deliciously feminine and luxuriously eccentric. If the result of courting quirkiness is such a variety of desirable bizarrities, then convention can leave us to our own devices.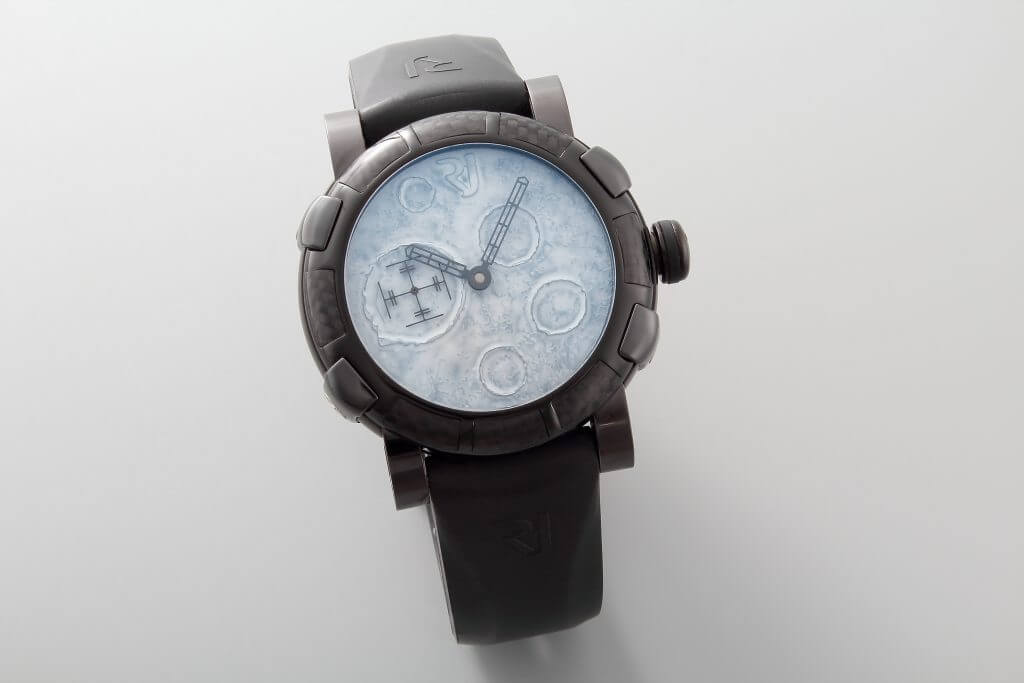 Visit Romain Jerome's site here. If you would like to learn more about watches, read about the special edition Shi Chen Tudor Monarch Ref #38080 with a Chinese Zodiac animal bezel.